The Problem
Cleaning of a 3D object can be performed efficiently by using ionised air. Ionised air can be produced by a nozzle, air gun or air knife using compressed air. For large installations e.g. car parts or complete car bodies is it more economical to use blower driven blow-off systems. Depending on the application, manual cleaning with a hand gun or automated cleaning can be used.
The Solution
Example of cleaning bumpers for cars prior to painting with a Typhoon Blower driven air knife system.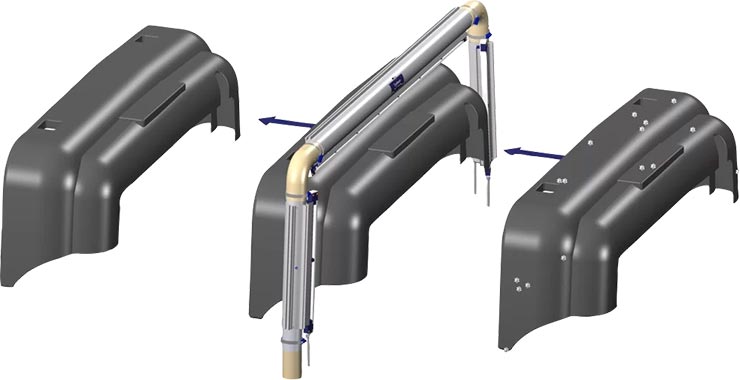 Related Products
A Typhoon system consists of a blower with one or several air knives and tubes. Each system will be tailored specifically for a customers application. A checklist can be completed by the customer with all specific data. If needed Simco-Ion can supply a trial system so the customer can determine the air pressure (blow off force) needed to eliminate static charges and or removing impurities. Dependent from the required air pressure the capacity of the blower can be determined, and Simco-Ion can offer the right blower.